On April 26th the Columbia Community Land Trust celebrated a Ribbon Cutting with the future homeowners, members of the Columbia community, Chamber of Commerce and their many partners.
Those partners include, The City of Columbia, Providence Bank, R. Anthony Development, House of Brokers, Job Point, Monarch Title, Central Missouri Community Action, Show-Me Central Habitat for Humanity, Crockett Engineering, Moore and Shyrock, Beacon of Hope Foundation, Centro Latino, Ridgeway Neighborhood Association, and Dogwood Solar.
The CCLT is so happy for these future homeowners and looks forward to many years of affordable, sustainable and permanent housing for our community!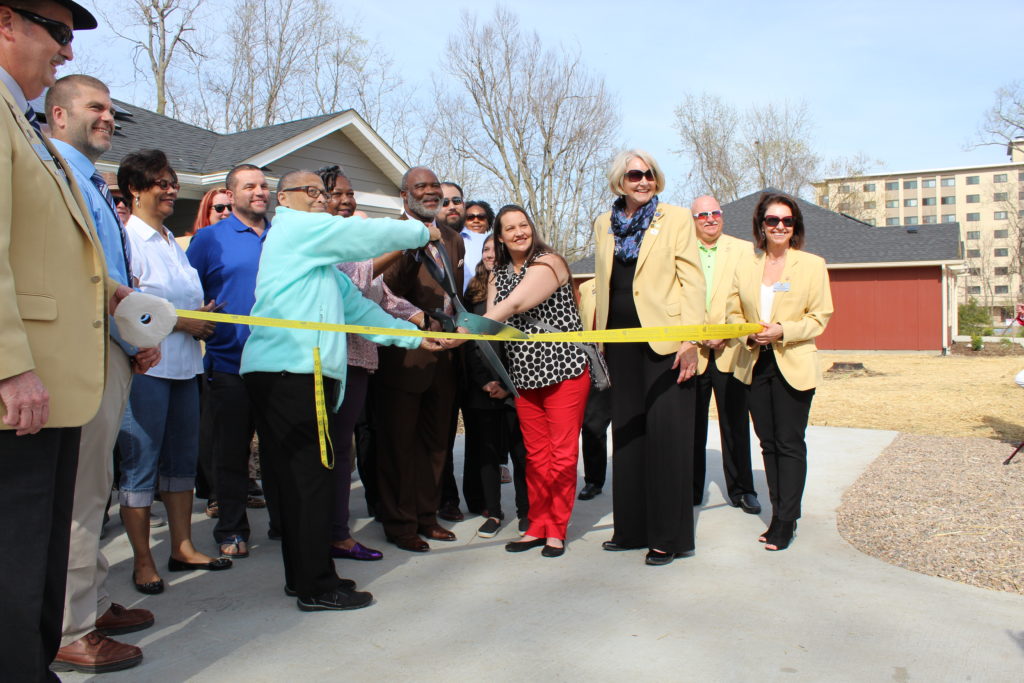 Our speakers included Randy Cole, Housing Programs Supervisor City of Columbia, James Heard Housing and Urban Development St. Louis Field Office Director, Clyde Ruffin Council Member Ward 1, Mike Trapp Council Member Ward 2, and Jerry Dowell CCLT Board President.
Please follow and like us: facebook.com/comolandtrust/